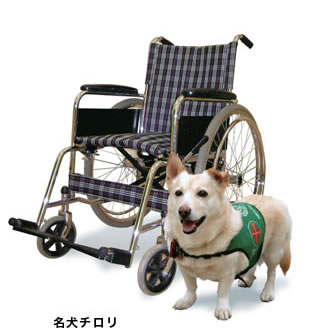 Therapy Dogs
With their strong loyalty and deep affection toward humans, therapy dogs assist in the treatment of elderly people, disabled or sick people in improving their mental or physical functions. With the participation of therapy dogs in the treatments, patients have been known to recover their lost memories, and regain movement of their hands or feet. At ITDA, we work to bring out the individual ability and nature of each dog, and provide care that matches the need and condition of each patient.
Where Therapy Dogs Go To
Therapy dogs visit and provide services at nursing homes, hospitals (including cancer wards), mentally disabled people's facilities, nurseries/kindergartens, schools (elementary, junior and senior high schools etc.), prisons (rehabilitation program for inmates), and areas affected by disasters all over Japan.